Professional Maintenance Sprays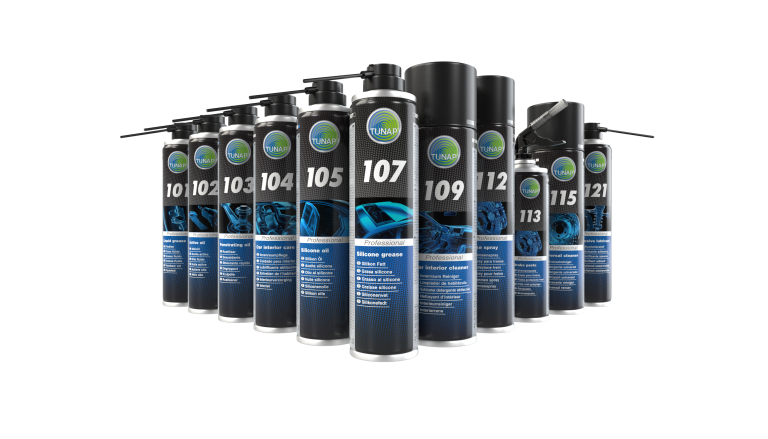 The TUNAP Professional Range Sets a New Benchmark in Maintenance
The range includes all the care and cleaning products from rust solvent via greases, silicone oils and interior cleaning agents to brake care products. Application is simple, dosing is easy, the spray optimal in form and ventilation times brief.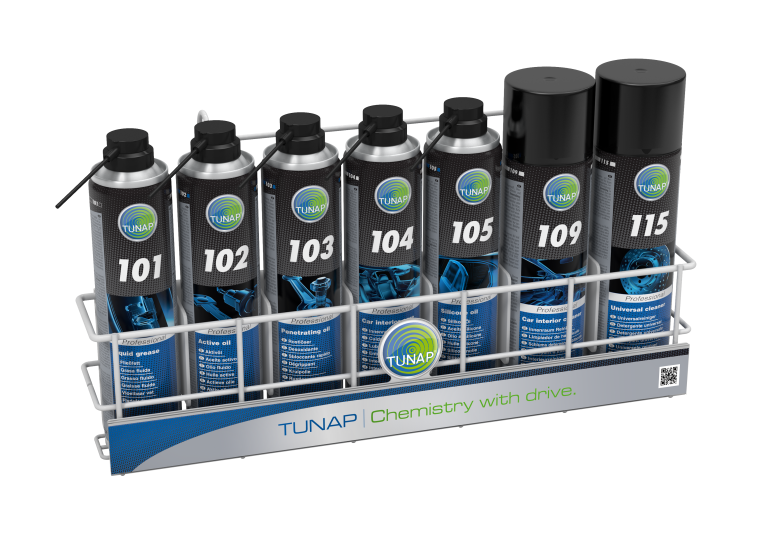 Setting New Quality Standards in Maintenance
Renowned TUNAP quality for satisfied customers: The TUNAP Professional Line is the result of decades of research, development and practical application in close cooperation with our clients and cooperation partners.
Simple to use
Clean dosage
Optimum spray pattern
Fast flash-off times